10 charging stations offering upto 22kw charging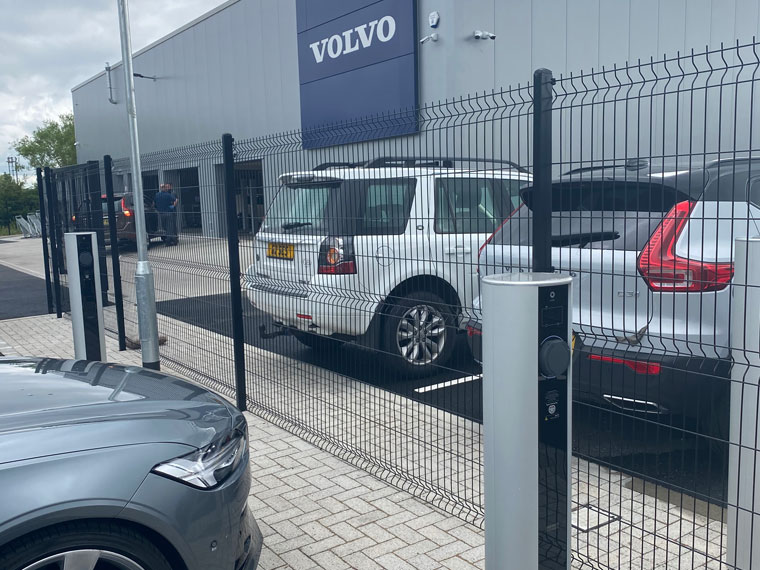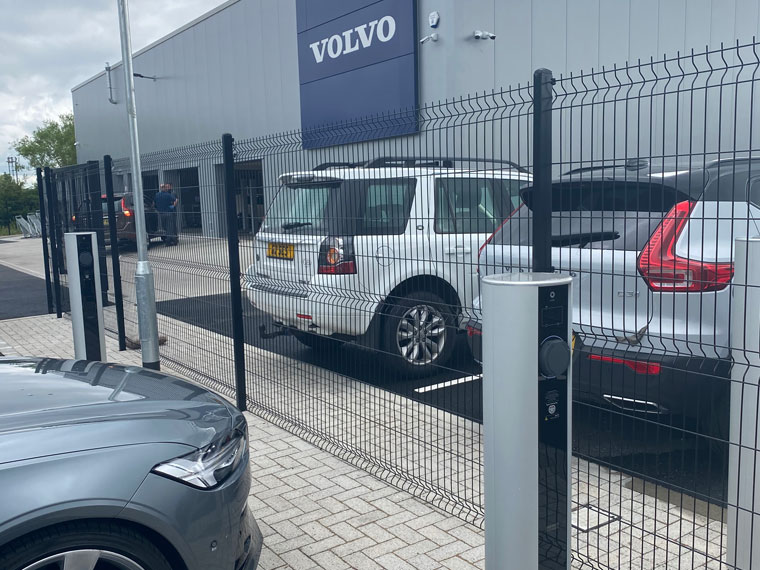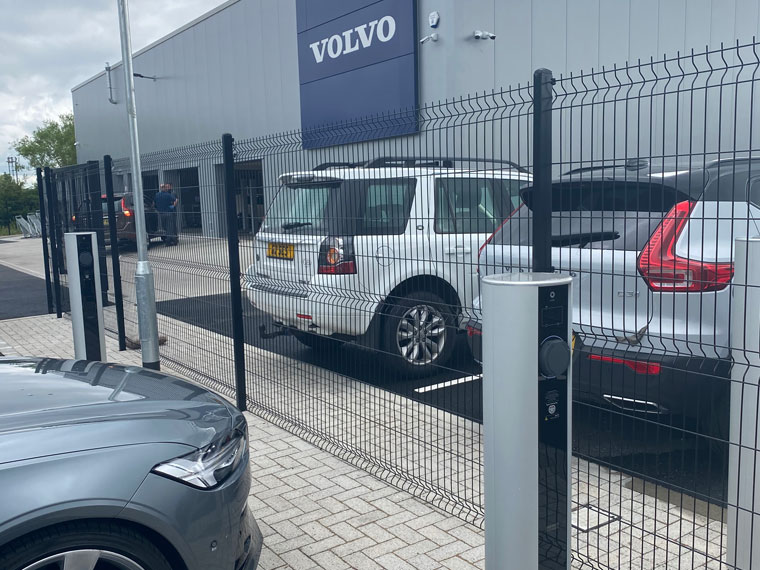 EnergyForce were delighted to be chosen by Ray Chapman Volvo in York for the design and installation of a new electric vehicle charging solution.

Designed to support the current hybrid range, the new XC40 and the future electric vehicles by Volvo this innovative solution features 10 charging stations offering upto 22kw charging.

This extra flexibility gives Ray Chapman Volvo future proof options, for the next generation of both fully electric and hybrid vehicles.

When it comes to installation, EnergyForce are experts at liaising with the grid. This is especially important with Dealerships, where some may currently only have limited connections, and require a capacity upgrade. In the event that your business neighbours require a similar upgrade, it is important to secure your additional capacity early.

EnergyForce offers a complete EV Enablement Plan, taking you from an initial feasibility study, based around your current and future needs, through to designing a solution that will grow with your Dealership liaison with the grid, installation and monitoring.

We're completely platform-independent, so we can offer the full range of Electric Vehicle (EV) charging options from a wide range of manufacturers. In addition, we also offer a range of monitoring systems to track performance, availability and maintenance.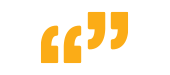 Duncan Chapman
Retailer Principal

"25% of everything we sell by 2025 will be Electric, but currently Hybrid technology is growing each year so dealerships should be embracing the changes EnergyForce provided a fantastic personal service and took control of the whole process. We're extremely happy with the service provided and would certainly recommend EnergyForce."