Rybrook BMW & Mini Worcester
Rybrook BMW & Mini Worcester
3 x EnergyForce Vertical Duo Charger
1 x EnergyForce Rapid Charger
1 x EnergyForce Wallbox Duo Charger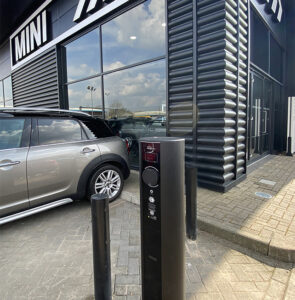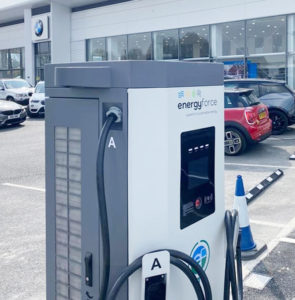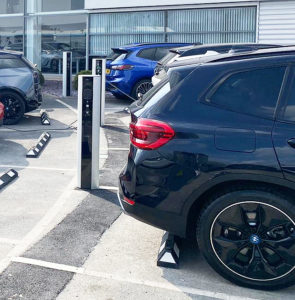 Rybrook Mini Worcester is part of Rybrook Automotive Ltd, one of the UK's largest privately owned car dealerships.

As you would expect from a premium provider of high quality vehicles, Rybrook is investing heavily in EV charging facilities to support both sales and customers.

EnergyForce has already worked with Rybrook BMW Worcester, so it was lovely to work with another of their dealerships.

With such a busy dealership, flexibility and access was very important, so EnergyForce installed a Vertical Duo Charger.

Ideal for small spaces where the public have access, the EV charging units are all made from anodised aluminium, which makes them both strong and visually appealing.

Featuring dual sockets for simultaneous charging, EnergyForce Vertical and EnergyForce Wallbox Duo's come and common Charge Point Operator ready, giving you detailed usage reports and access control.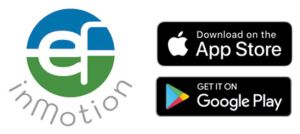 Our own EnergyForce InMotion App gives customers easy access to their charging unit, allowing them to maximise their return on investment.

Vertical Duo units provide up to 22kw of upto charging power.

Vertical Duo and Wallbox Duo are ideal for fleet or commercial office usage.

However, EnergyForce also provide a comprehensive range of other EV charging units, including Rapid and Ultra Rapid charging with network connectivity.

Network connected chargers are ideal for vehicle dealerships where time is at a premium. Vehicles can receive software updates during maintenance or new vehicle preparation, at the same time as charging.
EnergyForce Vertical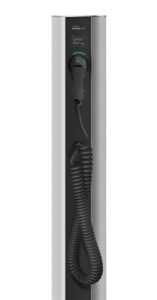 Smart Connectivity
Dynamic Load Balancing
User Control
Robust Construction
Adaptive
Compact
EnergyForce Rapid Charger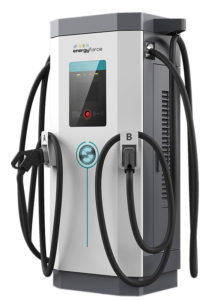 High Efficiency
8″ Touch Screen
Innovative Design
Simultaneous charging of 2 vehicles
Easy to operate and maintain
EnergyForce Wallbox Duo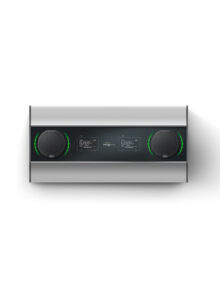 Smart Connectivity
Dynamic Load Balancing
User Control
Robust Construction
Adaptable
Get in touch
Start your sustainable energy journey today!