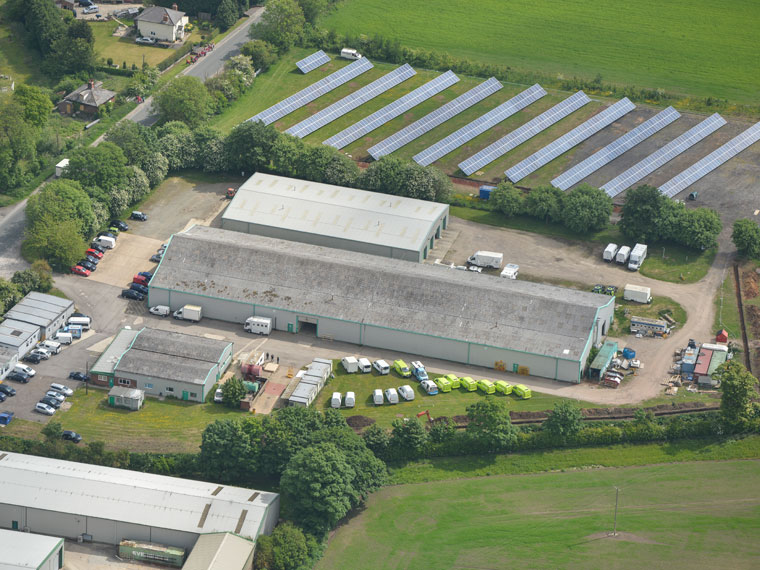 KeyPark in Tickton is a thriving industrial estate near Beverley in East Yorkshire.

KeyPark is home to a wide variety of companies, from housing and construction, through to hydrotherapy and food manufacturing, all with very different energy needs.

Investing in renewable energy such as Solar PV is an ideal way to reduce energy costs for industrial parks, whilst also contributing to carbon reduction strategies. With flexible fitting on roofs or ground mount systems, it can be one of the easiest ways to generate zero carbon energy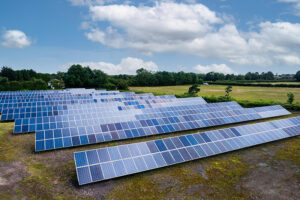 Plus, as the industrial park expands and demands change, the additional energy generated by Solar PV can delay or eliminate the need for expensive and time consuming grid connection upgrades.

As UK energy demand increases, grid connection upgrades will become harder to obtain, so EnergyForce always recommends future proofing any renewable energy investments that you want to make.

Thanks to EnergyForce, the industrial park is now supplied by a 250KWP ground mount solar installation. Easy to service and maintain, this makes Key Park one of the greenest within East Yorkshire and its tenants are already benefiting by using sustainable green energy.

EnergyForce managed the whole project, from feasibility study and assessment, through to installation and ongoing maintenance.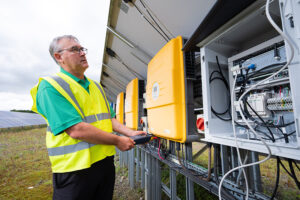 As part of the project, cabling was required back to the onsite substation so that the energy generated can easily be distributed throughout the site with minimal losses.

EnergyForce will continue to monitor the site's performance through its Operations and Maintenance services. This service provides access to inverter level monitoring and remotely performing updates, whilst identifying failures and any reductions in onsite performance. Preventative maintenance maximises your return on investment by ensuring the site runs at peak Solar efficiency.

Renewable energy technologies are often ideal for industrial parks, and can provide lots of flexibility, especially where energy demands fluctuate. Solar PV integrated with battery technology for example, helps store energy for later use, with load balancing software managing the share being used, stored or sold back to the grid.

Many industrial parks are taking this a step further by integrating Solar PV and battery storage with EV charging for tenants or their visitors.
Get in touch
Start your sustainable energy journey today!